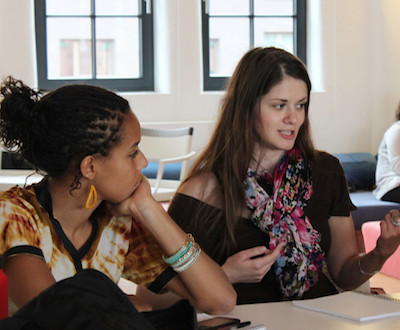 The DO School – Future of Work Challenge 2016
Deadline: February 11, 2016
Applications are now open for The DO School's Entrepreneurship for Good Program: The Future of Work Challenge. The Challenge invites you and 19 other young entrepreneurs to spend 10 weeks on campus in Berlin. After that, you'll move on to implement your own venture over the course of the next 10 months.
H&M Germany and the DO School challenge you to devise amazing new formats for employees in the fashion sector to set targets for themselves and their teams. In addition, you should find concrete, measurable ways for them to track their impact.
In particular, you will be asked to:
Identify new areas in big companies that aren't already covered by employee satisfaction surveys
Create an amazing solution that is easily scalable and transferable, i.e. to other companies
Empower individual and structural change by making its effect measurable
Eligibility
Those who wish to apply to the program-
Must be between 21 and 31 years old.
May come from, but are not restricted to the fields of HR, psychology, intrapreneurship, happiness experts, organisational development, UX design.
Don't have to be a university student or graduate.
Should apply in English and to have a good working knowledge of the language.
Financial Costs
Admission is based on merit alone with a tuition fee of EUR 1,000. If you cannot cover the program cost you are eligible to receive financial aid. For more information please download the financial aid PDF.
During the 10-week Incubation Phase in Berlin, you will stay at subsidized accommodation and will be required to contribute EUR 900. During the entire program year you are responsible for your personal cost of living (food, insurance, transportation, personal needs, etc.).
How to Apply
Create a user account on the official website, and then complete the online application with your details and answers to the relevant questions.
For more information, visit The DO School Future of Work challenge.