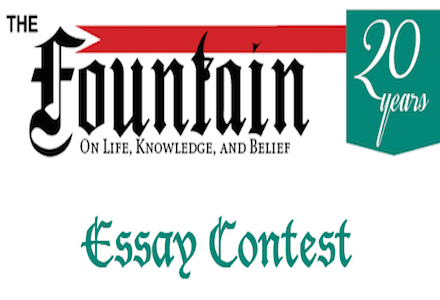 Fountain Essay Contest 2016 (Prize up to $1,000)
Deadline: November 30, 2016
In the context of this current moment in history, The Fountain's 2016 Essay Contest invites you to consider the issues facing today's immigrants. Are you an immigrant, too? Were your parents or grandparents immigrants? Are we all immigrants in this world? How do immigrants contribute to your society? How do they cause problems in your society? How would you help immigrants thrive?
Immigration, whether for a career change or to flee a conflict, is an enormous challenge for both the immigrant and the host country. Both are faced with questions of assimilation, integration, xenophobia, employment, security, education, etc. There are no simple answers to these questions, and both immigrant and host have legitimate concerns. Organizers are excited to hear your answers to one of the most pressing problems facing our world.
Prizes
1st Place – $1,00
2nd Place – $500
3rd Place – $300
Two Honorable Mentions – $150 each
Eligibility
Contest open to all writers worldwide.
Application Process
Essay word count must be between 1,500 and 2,500 and must be submitted as Word document.
For more information, read FAQs or visit Fountain Essay Contest.