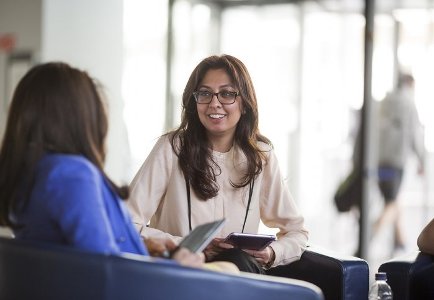 Forté Foundation MBA Scholarships 2017 / 2018 For Women at Imperial College Business School
Deadline: March 17, 2017
Imperial College Business School is a proud sponsor of the Forté Foundation, a non-profit organisation that champions women's progression within business through access to education. IC Business School and Forte Foundation are pleased to offer Forté Fellowships to outstanding female students joining the Full-Time MBA.
Eligibility
The Fellowships are open to all women applying to the MBA programme.
Successful candidates will demonstrate strong leadership skills through academic achievement, or in roles as team or community leaders, and show a commitment to helping women achieve their career potential through personal mentoring or community involvement.
The scholarships will be awarded to applicants based on the following criteria:
The information supplied in your original application to the programme, including a strong academic background, a high and well-balanced GMAT score, and an excellent track record of professional achievement
Your performance during the admissions process, where academic and professional merit will be judged
A demonstrable track record of leadership in in your field
Commitment to Forté's mission of launching women into fulfilling, significant careers through access to business education, opportunities, and a community of successful women
Your professional references
Awards/Benefits
Awards of up to £23,500 are available
In addition to the financial support provided, Forté Fellows have access to a number of unique resources from Forté Foundation including:
Participation in the annual Forté MBA Women's Leadership Conference held at the Amazon headquarters in Seattle
Access to exclusive networking groups of Forté Fellows, Forté Fellow Alumnae and sponsor companies on social media and through Forté Fellow listservs
Special e-introductions to Forté sponsor companies and inclusion in the Fellow résumé book, which is distributed to all sponsor companies
Free lifetime Forté Foundation Premium Membership
How to Apply
If you want to be considered for a Forté Fellowship, you should make sure you submit your MBA application by 17 March 2017 Apply for the MBA »
Female candidates who apply before 17 March 2017 and receive an offer for the Full-Time MBA programme commencing in September 2017 will automatically be considered. All candidates should address the requirements of the scholarship in their personal statement.
For more information, visit Imperial College MBA Scholarships.