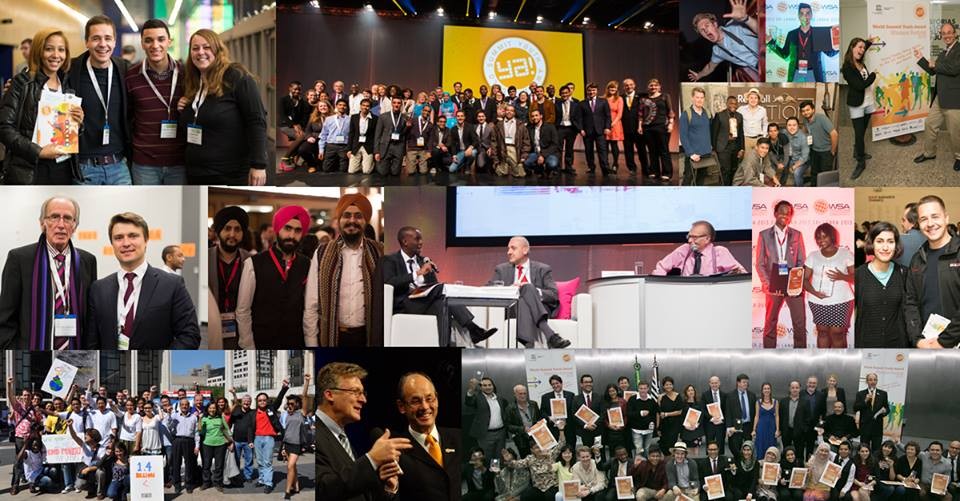 World Summit Youth Award 2016 for Social Entrepreneurs
Deadline: October 30, 2016
Submit applications for the World Summit Youth Award 2016. The World Summit Youth Award (WSYA) is a unique global contest which brings together young developers and digital entrepreneurs – under 30 years of age – who use internet and mobile technology to put the UN Sustainable Development Goals (SDGs) into action and make a difference.
The WSYA selects and promotes best practice in e-Content. It demonstrates young people's potential to create outstanding digital contents and serves as a platform for people from all UN member states to work together in the efforts to reach the UN Sustainable Development Goals (SDGs).
Categories
Outstanding projects and applications can be submitted in the following six categories which are directly tied to the UN Sustainable Development Goals (SDGs):
Fight poverty, Hunger and Disease;
Education for all;
Women Empowerment;
Go Green, Climate Change;
Digital Generation;
Innovation for SDGs (as open category).
Benefits
Be invited to the WSYA Winners' Event;
Meet other engaged and amazing young people from around the world, representatives of governments, NGOs, the United Nations, social entrepreneurs and business leaders;
Get the chance to present your project on a global stage;
Share ideas, initiatives and inspiration with other amazing young people;
Learn more about exciting youth initatives and current trends regarding MDGs at workshops and seminars held by ICT experts and entrepreneurs;
Have your project showcased on the web at www.youthaward.org;
Be promoted through the WSYA network and network with ICT experts, business leaders, multimedia producers, young entrepreneurs and youth leaders;
And last but not least, become part of a vibrant and lively community for young people taking action on the SDGs!
Eligibility
Open to the most committed and creative designers, producers, application developers, journalists, and writers who, by using internet and mobile applications, create digital content and applications which address the UN Sustainable Development Goals (SDGs).
The online or mobile project to be entered in to the contest must be initiated and executed by young people under the age of 30 (born on or after January 1, 1986) from any of the UN and UNESCO member states.
The Youthaward accepts only launched projects or beta versions, no ideas.
With the registration, contest participants accept the rules of the WSYA contest. Any and all legal recourse to rules, actions and conditions of the WSYA are entirely excluded.
Submitters of a project can not become jury members in the year of submission.
Application Process
There are two ways of participating in the Youthaward:
Your project is nominated by a Youthaward Ambassador or by a former Winner. If your project is nominated, you are automatically shortlisted and in round 2;
You submit your project online to theYouthaward database. Your project will be evaluated in round 1 and only the best projects in each category will be shortlisted.
For more information, visit WSYA 2016.