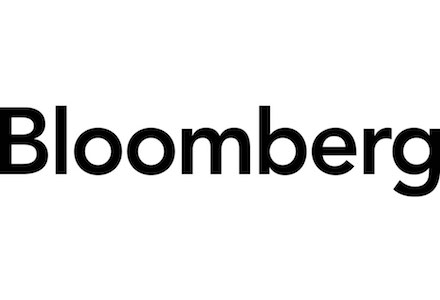 2016-17 Bloomberg's Global Data Summer Internship- UK
Deadline: Ongoing
Are you passionate about the financial markets? Are you hardworking, inquisitive, and innovative? If so, join the  ten-week summer internship within Bloomberg's Global Data business.
Bloomberg delivers critical information in a world where information matters. At Bloomberg, you will have the opportunity to go above and beyond and to take risks. Be a part of an organization that is entering new markets, launching new ventures and pushing boundaries.
Global Data focuses on specific market sectors, such as Equities, M&A, Earnings Estimates, Fixed Income, FX, Commodities, Mutual Funds and Derivatives, bringing transparency to the markets. You'll intern in a specific sector for the summer, working on real impact projects and tasks, but will receive training across all market sectors – developing Bloomberg product knowledge, learning about clients and their needs, and building relationships throughout the company.
Eligibility
Bloomberg seeks candidates who are working towards a degree or have equivalent work experience. If you are working towards a degree you will be in either your penultimate or final year of an undergraduate or Masters programme. If you are in your penultimate year of your undergraduate study, and plan to take a Masters afterwards, please apply next year. This is a pipeline summer internship and so if you are successful in gaining a full time offer it would be for either a place on the 2016 Programme or 2017 Programme ; so you must be ready to start full time employment in either 2016 or 2017.
Minimum requirements
Understanding of the financial markets
Effective research and analytical skills
Excellent verbal and written communication skills
Strong attention to detail
Capable of handling multiple tasks simultaneously in a time sensitive environment
Commitment to enhancing and developing products
Strong technical skills including an advanced level of Excel is essential
In addition, these skills and experiences can help distinguish you from other candidates for this role:
Fluency in one or more European languages
Recent work experience or internship in Finance, Business, Statistics, Engineering, Data Modelling or related discipline
Strong aptitude for problem solving, plus the drive to think creatively
Enthusiasm and commitment to extracurricular activities and interests
Benefits
Your internship starts with an orientation that introduces you to Bloomberg's culture and the state-of-the-art Bloomberg Terminal. Then, over the summer, you'll collaborate on exciting impactful projects that contribute to the work of Bloomberg's full-time analysts. You'll also:
Learn about different Global Data product areas, including the opportunity to shadow a full-time Analyst on the job
You will work closely with a line manager who will provide you with insight into the Bloomberg culture and environment, and constructive ongoing feedback.
Participate in community service projects and other intern events
Join Bloomberg's online learning network for continuing education
High performing interns will be considered for a full time role at Bloomberg (subject to interview and headcount availability.)
How to Apply
Apply online at Bloomberg's Career site!